-97%
🔍
Aaron Fletcher – 14-Day High Ticket Course Launch Formula
💲Official Price: $997
🤟Our Price: $25.99
🚚Product Delivery: You will receive a download link in the mail or you can find your all purchased courses under the My Account/Downloads menu.
Description
Aaron Fletcher – 14-Day High Ticket Course Launch Formula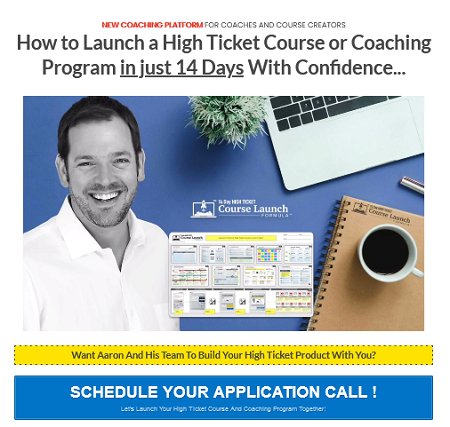 Aaron Fletcher – 14-Day High Ticket Course Launch Formula | 10.3 GB
How to Launch a High Ticket Course or Coaching Program in just 14 Days With Confidence.
"I can say without a doubt the Fletcher Method training, Launch Maps and Support you receive as a part of the program is unparalleled. I'm an experienced small business partner who has found many challenges moving to the online space. The never ending challenges led to a lot of procrastination and periods of feeling down, not really knowing what to do next. I've invested in other courses/coaches but always knew what was being taught just 'wasn't right'. Then I jumped on with the Fletcher method team and knew from the start I was on to a winner. I went from not being sure what to do, feeling overwhelmed and de-motivated to laser clear and highly motivated in less than a week. These guys are the bomb and have helped me (and by business partner) find a pathway to put our passion to action in the online space." — Mike Jones, Co-Founder
Only logged in customers who have purchased this product may leave a review.