-92%
🔍
Ashni – The Big YouTube Breakdown
💲Official Price: $197
🤟Our Price: $14.99
🚚Product Delivery: You will receive a download link in the mail or you can find your all purchased courses under the My Account/Downloads menu.
Description
Ashni – The Big YouTube Breakdown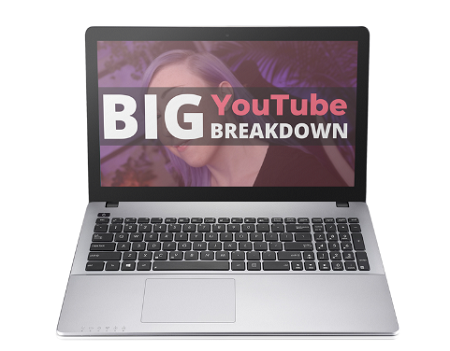 Ashni – The Big YouTube Breakdown | 12.9 GB
Learn the insider secrets & strategies you must master to build a thriving YouTube channel.
In The Big YouTube Breakdown, I'll guide you through everything I did to build a YouTube channel with over 2 million views.
Just imagine.
You know exactly what kind of videos you love making – and people actually want to watch them from you!
You have a thriving channel with new subs, ad revenue, and comments daily.
You feel confident and excited about your YouTube channel.
Other people call you an inspiration for the awesome videos you make.
Wouldn't you love to feel that way about yourself and your YouTube channel?
I promise friend: If I can do it, so can you.
 Hi, I'm Ashni! 
I started making videos on YouTube in 2017 and I was horrible at it. Like, truly terrible…
I made every mistake in the book:
I thought the rules didn't apply to me
I thought I was above best thumbnail practices (bright colors? ew.)
I thought style mattered more than substance
I uploaded inconsistently af
I never researched my titles or cared about how "clickable" they were
But I finally figured it out and in the last few months I've:
 Quadrupled (4x) my ad revenue
 Quadrupled my subscriber speed
 Doubled the overall growth of my channel
 Achieved 28k+ subscribers and over 2 million video views
But best of all – building a YouTube channel has helped me have more freedom in my life. And I built The Big YouTube Breakdown to help you find freedom too.💜
Only logged in customers who have purchased this product may leave a review.