David Sedaris Teaches Storytelling & Humor (UP)
$9.99
💲Official Price: $—
🤟Our Price: $9.99
🚚Product Delivery: You will receive a download link in the mail or you can find your all purchased courses under the My Account/Downloads menu.
Description
David Sedaris Teaches Storytelling & Humor (UP)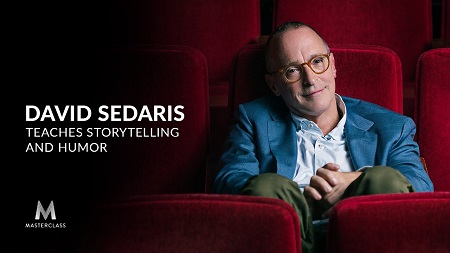 David Sedaris Teaches Storytelling & Humor | 2.62 GB
With regular pieces in The New Yorker, national tours, and appearances on NPR's This American Life, David Sedaris is one of the most recognizable essayists writing today. He's known for his wit, weirdness, satire, and serious humor, and his collections of personal essays-Naked, Me Talk Pretty One Day, Dress Your Family in Corduroy and Denim, When You Are Engulfed in Flames, and Let's Explore Diabetes With Owls-each became immediate bestsellers. He's also the author of a New York Times-bestselling fable collection and has twice had his work included in "The Best American Essays" anthologies.
So far, more than 10 million copies of his books are in print around the world, and he's been nominated for three Grammy Awards for Best Spoken Word and Best Comedy Album. Now the writer Entertainment Weekly calls the "preeminent humorist of his generation" teaches you his tools for writing humor and his approach to the art of personal storytelling.
In David's MasterClass, learn to turn everyday observations into stories with meaning, craft personal essays that resonate from beginning to end, and incorporate humor that not only gets a laugh but also connects with readers on a deeper level. Join David backstage as he workshops and perfects his public readings and find inspiration in his approach to publishing and the writer's life. Find stories and inspiration all around you, hone your humor writing, and embrace the power of your personal perspective.
In this online class, you'll learn аbout:
Fine-tuning your observational skills
Turning observations into stories
Perfecting your opening line
Writing with meaning
Connecting with readers and live audiences
Writing about family and friends
Turning vignettes and diary entries into stories
Tools for writing humor
Getting the most out of public readings
Creating and titling collected essays
Buy David Sedaris Teaches Storytelling & Humor (UP) at $9.99 only!
Only logged in customers who have purchased this product may leave a review.