-99%
🔍
Indexing Methods with Chris Palmer
💲Official Price: $997
🤟Our Price: $12.99
🚚Product Delivery: You will receive a download link in the mail or you can find your all purchased courses under the My Account/Downloads menu.
Description
Indexing Methods with Chris Palmer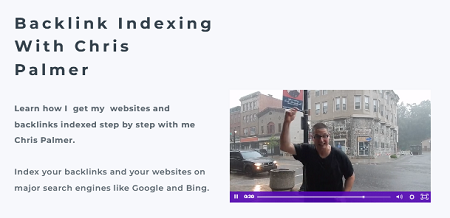 Chris Palmer – Indexing Methods | 2.06 GB
Backlink Indexing With Chris Palmer
Learn how I get my websites and backlinks indexed step by step with me Chris Palmer.
Index your backlinks and your websites on major search engines like Google and Bing.
Buy Indexing Methods with Chris Palmer at $12.99 only!
Only logged in customers who have purchased this product may leave a review.