Todd Valentine – Verbal Game Academy ( FULL )
💲Official Price: $497
🤟Our Price: $21.99
🚚Product Delivery: You will receive a download link in the mail or you can find your all purchased courses under the My Account/Downloads menu.
Description
Todd Valentine – Verbal Game Academy ( FULL )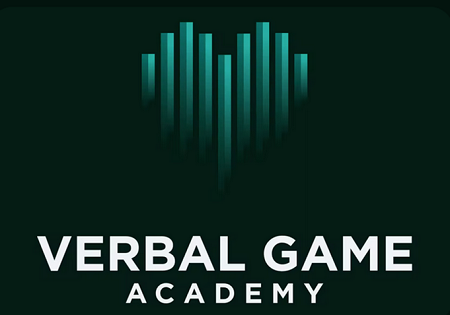 Todd Valentine – Verbal Game Academy ( FULL 8 Week )| 29 GB
How I Use Shockingly Simple Conversation Techniques to Get Women Massively Attracted,
Aroused and Deeply Intrigued in the Real Me
Todd Valentine – Verbal Game Academy + 8-WEEK Academy
What you'll learn in ‍Verbal Game Academy:
Discover Todd's fully optimized verbal game toolbox. How I consistently get women attracted, aroused, intrigued, and flat-out chasing me…with effortless consistency, while being authentic to my true personality.
EXACTLY WHAT TO SAY.
I give you my complete verbal game skill set I use in absolutely every single conversation. Tools that I've used with unimaginable success for years.
WHAT WOMEN RESPOND TO.
I teach you the psychology of female communication and show you how to make an impact on an emotional and sexual level
LEARN IT FOR LIFE
I teach you how to custom-tailor verbal game techniques to your own life and interactions so that women can fall for the real you.
What If You Knew Exactly What To Say To a Woman?
What if instead of "running out of things to say" and largely being ineffective?
You were able to effortlessly.
– Walk up to any woman, anywhere, and OPEN WITH TOTAL CONFIDENCE
– Know how to CONSISTENTLY SPARK ATTRACTION within seconds of opening
– Pass any SHIT TESTS that she could throw at you
– Emotionally HOOK HER ATTENTION for the duration of the conversation
– Create a PLAYFUL dynamic built on a solid foundation of FLIRTING
– Know exactly how to PHRASE critical verbals to avoid negative results
– Inject a healthy dose of MAN-TO-WOMAN SEXUAL PREMISE that eliminates platonic conversation
– Know the right way to SEXUALLY AROUSE and excite her
– Understand the EMOTIONAL NUANCE of comfort and trust
– Structure the FIRST DATE so that it ends in my bedroom
– Build a POWERFUL NARRATIVE for any future RELATIONSHIP that you could want
THE GOOD NEWS:
VERBAL GAMES CAN BE LEARNED
I know because I had to learn it.
I'm not particularly loaded.
I don't, at the present moment, have Brad Pitt's good looks.
I'm 5'7′ on a good day.
But it's thanks to my laser-like focus on this one particular skill set that I've had my dating life that I've had.
Dating life is typically reserved for rock stars and athletes.
And now I'm sharing it with you.
8-WEEK ACADEMY
WEEK 1 – Opening
WEEK 2 – Attraction Part 1
WEEK 3 – Attraction Part 2
WEEK 4 – Evaluation
WEEK 5 – Frame Control
WEEK 6 – Narrative
WEEK 7 – Sexual Tension & Arousal
WEEK 8 – Her Blueprint
Only logged in customers who have purchased this product may leave a review.