-98%
🔍
Tomorrows Filmmakers 2022 (UP)
💲Official Price: $800
🤟Our Price: $14.99
🚚Product Delivery: You will receive a download link in the mail or you can find your all purchased courses under the My Account/Downloads menu.
Description
Tomorrows Filmmakers 2022 (UP)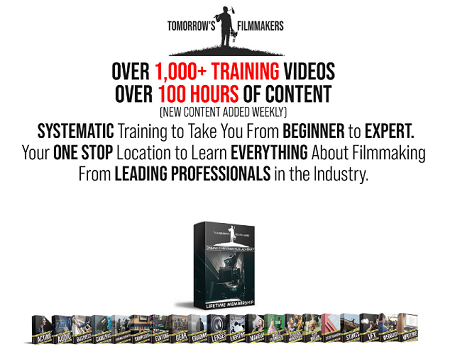 Tomorrows Filmmakers 2022 (UP) | 70 GB
It's Time Filmmakers Get The Education They Need Without a Money Barrier Keeping Them From Their Dreams.
We want to help as many filmmakers pursue their dreams as possible, and the best way to do that, is to make our $800 course available to everyone.
That way, everyone has the same opportunity to learn everything they need to pursue their dreams.
SYSTEMATIC Training to Take You From BEGINNER to EXPERT. Your ONE STOP Location to Learn EVERYTHING About Filmmaking, From LEADING PROFESSIONALS in the Industry.
Only logged in customers who have purchased this product may leave a review.